Greed (Retired)
AAX067
Regular price

$60.00 USD

Sale price

$60.00 USD

Unit price

per
The Seven Deadly Sins is a collection of vices that achieved infamy because they are sins that directly give rise to ALL other sins. They are classified as "deadly" because these sins are abuses or excessive versions of natural human needs and passions.
The 7 Deadly Sins have been an important moral lesson throughout history, such as in Dante's Inferno, where sinners are grouped and punished in Purgatory according to their sins. Even today, priests and preachers use the concept of the "deadly" sins to help people curb their inclinations before dire consequences and other misdeeds can occur.
Like lust and gluttony, greed is a sin of desire. This desire is a rapacious pursuit of material possessions and the power they can bestow. GREED takes many forms: hoarding materials or objects, theft and robbery, trickery and fraud, the insatiable hunger to possess more and more than one needs, yet never reaching satisfaction. This design has writhing, grasping tentacles, and a hand tightly clutching its "fistful of dollars," already having snared a string of valuable pearls. On the reverse side, a tongue hungrily licks its shark-toothed chops as a restless eye searches for its next acquisition. For greed, there is never enough.
We have 7 in stock
Share
Terms & Conditions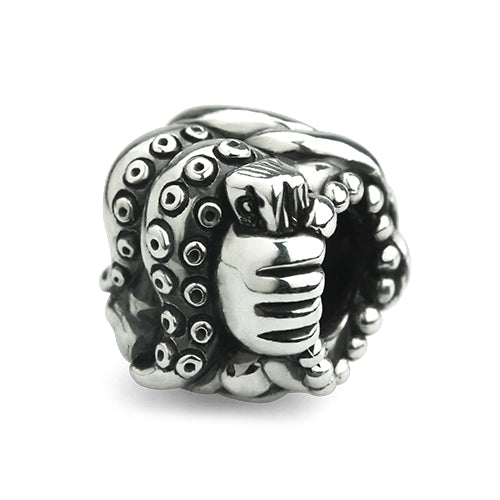 Terms and conditions
Orders placed on ohmbeads.com are shipping from the USA.
If you are ordering from outside the USA your package may be subject to your country's import fees.
OHM is not responsible for any duty/import/taxes/customs/etc charges you may incur. 
Shipments refused delivery by the recipient due to customs will be subject upon return to a 10% restocking fee and applicable shipping charges.
To learn more click here: OHM Shipping Policies