Imperfect Angel - Limited Edition
AAX113
Regular price

$65.00 USD

Sale price

$65.00 USD

Unit price

per
Angels are made of pure love, light, and spirit. While most often depicted as beautiful and flawless, the reality is no one is perfect, not even angels. IMPERFECT ANGEL is a bead to remind us ordinary mortals that sometimes good enough is good enough. In an environment of often digitally created impossible perfection, it is easy to let feelings of self-doubt and insecurity ebb in while confidence and self-esteem flow away.
Try to remember that what we see is not always Truth, and we can each be a bright light, a guardian, and a positive force in life. Embrace and celebrate the unique being you are and share in the good, real, imperfect spirit of OHM's IMPERFECT ANGEL by Angie.
Angie, @dailycharmaddict on Instagram, lives and loves in Ontario, Canada.
"I took every art class available in high school and completed the yearbook's 'Ambition' prompt with 'rich artist.' Despite acceptance to university for Art History, becoming an actual artist never materialized; a different path was chosen, but I still love being creative. Seeing the beauty in life since childhood, I have always been compelled to capture it, whether in pen and ink, paint, coloured pencils, fabric, or film. Now, being able to express my feelings regarding goodness, love, and spirit in this beautiful silver bead, I have a glorious new medium allowing that inner artist to finally emerge!"
This limited-edition release of IMPERFECT ANGEL is part of Project OHMistry and is limited to 111 signed and serialized pieces. A certificate of authenticity is included with the special packaging designed by Angie @dailycharmaddict.
Share
Terms & Conditions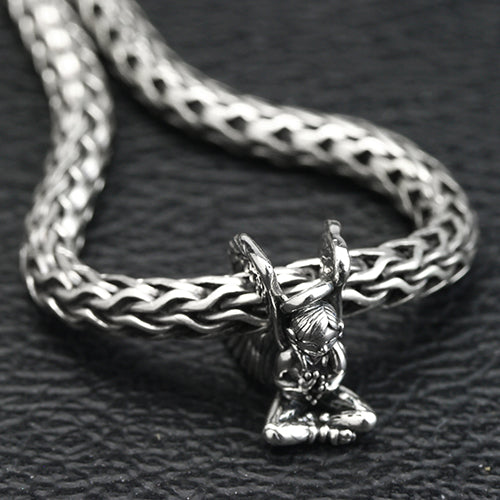 Terms and conditions
Orders placed on ohmbeads.com are shipping from the USA.
If you are ordering from outside the USA your package may be subject to your country's import fees.
OHM is not responsible for any duty/import/taxes/customs/etc charges you may incur. 
Shipments refused delivery by the recipient due to customs will be subject upon return to a 10% restocking fee and applicable shipping charges.
To learn more click here: OHM Shipping Policies